Maintaining Your Carpet
08/05/2014
Back To Blog
Carpets can be placed in different areas of the home, but usually, it can be seen in the living room. This is the area where the family often stays to bond, as well as to entertain guests. Dirt and different elements accumulate on the rug, making it a breeding ground for bacteria and mold, which could put the health of the whole family at risk. Moreover, this can also quickly destroy the fibers of the carpet. Replacing a carpet can be very expensive. Carpet cleaning is one way to preserve it.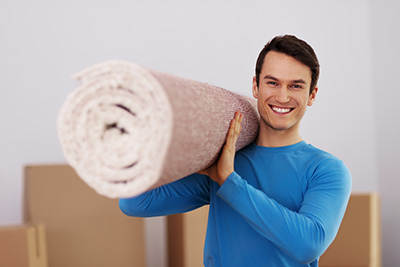 Professional carpet cleaning must be done once or twice a year. Deep rug cleaning can eliminate hard to remove dirt that cannot be removed by simple cleaning alone. However, this doesn't mean that you should not do anything when it comes to your carpet maintenance. There are things that you can do to help keep your rug clean, which can also help extend its longevity.
How to Maintain Your Rug
Sweeping and vacuuming not only of the rug, but also of the whole area around the rug, can help lessen the dirt that sticks on the carpet. Sweeping can be done everyday. Vacuuming can be done daily too, especially if there are several people coming in and out of the house. If not, this can be done at least once a week.
Stain removal is another problem that owners usually experience. Damp a clean soft cloth with water and dub the area where the stain is. Avoid rubbing as this would only spread the stain and it could also damage the fibers of the rug. You may also add a bit of baking soda or use trusted eco friendly products for cleaning, to ensure the rug's safety. Use a welcome mat so that dirt can be minimized.
These are simple things that you can do to maintain your carpet. With this and annual professional cleaning, your carpet will be clean, fresh and it will last for a long time.